Concentrate
on What Matters the Most
Our job is to make things easier for individuals and businesses to pay tax. Let us setup and look after your account so you have more time to nurture your business.
Tax is only as complicated as people make it to be. We are here to offer effective and efficient work flow.
Receive crucial Tax advice gathered from years of experience.
Phyllida Perrett

Beckenham

"John helped me understand how to use Quickbooks so that I was categorising expenses etc. correctly and left me feeling reassured and confident. As a small business owner, highly recommend their services."
Christine Steverson

Glasgow

"I have used Iain at TaxKings for many years during my time being self employed. I have found them easy to work with and very responsive to any queries and concerns about tax. They have saved me money and made the process easy and stress free. And for me with all tax affairs, that is the bottom line. Recommending TaxKings is easy because they do a good job."
Daniel Grant

Glasgow

"Consistent and fast service from the team. Ever grateful to John for his prompt and friendly replies to all my questions!"
Glynn Forrest

Glasgow

"TaxKings have been excellent in filing my corporation tax for a few years, but this year was the first time they did my self-assessment return. They answered my questions patiently and used their knowledge of changes in dividend rules to reduce my future liability. Highly recommended!"
Teo Ergun

Glasgow

"Very prompt and efficient service, any queries dealt with asap, highly recommend."
Barbara Campbell

Torrance

"I am very pleased with the service provided by TaxKings and the new online system that they have introduced has been very easy to use. I am self-employed and find my time for such things is limited, this new system made it easy to finalise my tax return. Thank you."
Sophie Scullion

Glasgow

"TaxKings provide brilliant service and give you all the help you need. They're always at the end of the phone or an email away. I would 100% recommend!"
Working with TaxKings will be good for you and your business but don't just take our word for it.
Payroll
TaxKings can handle all your payroll requirements, including your PAYE and CIS returns. Director payroll is even included in our fixed monthly fee.
Tax Advice
As expert tax advisors, we can support your business on all things tax, bookkeeping and accounting in order to streamline processes and make things as simple as possible.
VAT Advice
We'll prepare and file your VAT returns with minimum fuss and ensure you're on the right VAT scheme for your business.
Accounting for Contractors
If you're a contractor, our team of tax consultants can offer clear and tailored advice so you can avoid common pitfalls and be compliant. TaxKings also help you keep your tax and accounting simple so you can focus on your business.
Self Assessment
We can help you with your self assessment. We'll not only prepare your tax return but ensure that you're paying the least amount of tax.
Property Tax
Whether you're the landlord of a buy to let, furnished holiday let or accidental landlord, we'll always ensure maximum tax efficiency and provide tailored advice.
QuickBooks Accountants
As QuickBooks accountants, we partner with the #1 online accounting solution worldwide to offer seamless solutions for your businesses. Make your tax and accounting simple with this software! It's free for all limited company clients and we can offer training too.
Dext (formerly ReceiptBank)
Spend more time on what matters; growing your business, thanks to Dext. We offer Dext help and support so you can save valuable time by pulling information from receipts and invoices quickly, accurately and efficiently. It's even free for all Standard and Premium limited company clients.
Cloud Accounting
TaxKings provide cloud accounting services so we can help businesses anywhere in the UK. By streamlining the process thanks to market-leading software and digitising your tax information, you're able to save precious time so you can focus on running your business! No matter the size of your business, there are many benefits to using cloud accounting software.
Dedicated Client Portal
A dedicated client portal allows you to share all of your business documents and files with us in a secure online environment. We provide you with a custom email address to ensure that you can send and we can access your information anytime and anywhere. Even more, it's free to all TaxKings clients.
TaxKings App
TaxKings app is full of useful features to help with the running of your business. Our mileage tracker can send your information directly to us so we never have to chase you for a mileage log again! The app also provides the most up to date tax information and calculators at your fingertips – and it's free for everyone.
App Advisory
Technology can't have a one size fits all approach when it comes to accountancy. By getting to know
what challenges your business has and how it needs to handle accountancy, we can utilise
technology and software that suits your needs.
TaxKings App
The TaxKings app has been designed in such a fashion so that you stay on top of all things tax. By using our app you will be able to send crucial information directly to us, as well as stay on top of the latest financial news and updates. This app also provides information on key dates, along with calculators and mileage tracking.
TaxKings dedicated app can be found within the MyAccountants app, which is free to download and use. Simply click on one of the links below and follow the instructions.
*During the signup process you may need to use a password which is simply: TaxKings
Benefits of choosing TaxKings as your tax advisor
The right software can make your accounts more accessible and easier to understand and that's why we've partnered with two of the world's largest online accounting software providers to make bookkeeping, accounting and managing your business finances as effortless as possible.
Our limited company packages include a subscription to QuickBooks and Dext allowing you to connect your bank, take photos of your receipts and get on with what you do best – running your business. We also offer some great deals for sole traders and landlords including free training for new clients to get you started, making us the preferred accountant UK businesses choose to partner with.
We Help Businesses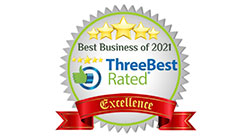 Simple Accounting
TaxKings work with owner managed businesses all over the UK.
With offices based in Glasgow and Edinburgh, our main goal is to provide you with simple accounting and bookkeeping solutions, thanks to market-leading online solutions such as QuickBooks and Dext.
This allows us to help advise you to manage and grow your business while you focus on what you do best (and get on with your life).
This will not only keep you compliant with HMRC's Making Tax Digital Strategy but will give you the tools to stay one step ahead of your competitors.
From cloud accounting to tax returns, payroll service and VAT, TaxKings can provide advice for UK businesses of all sizes and all sectors. All at an agreed monthly fee.
We Help Individuals
Meet Our Team